Reach Trucks
Our award-winning range of reach and multi-way reach trucks simply set the standard by which other reach trucks are judged.
Get In-Touch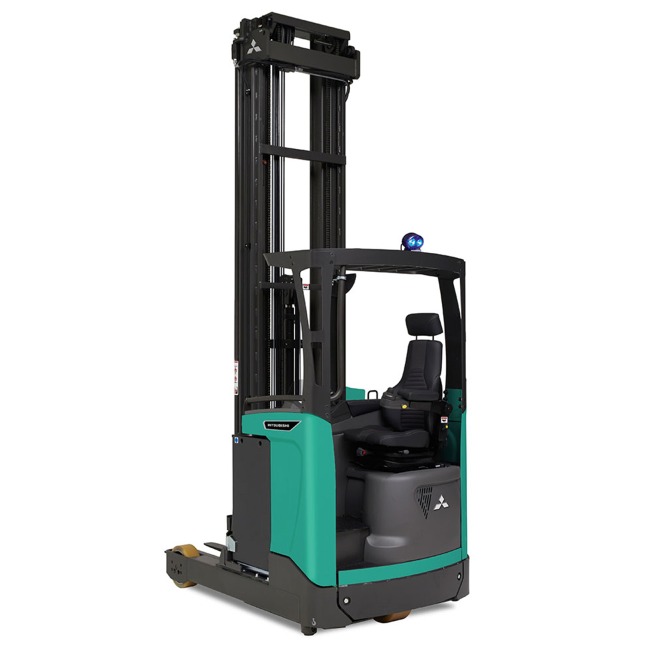 Reach Trucks Hire & Purchase
Reach trucks are the perfect solution for lifting and stacking items within high level environments where free space is perhaps limited. The truck's lifting forks are fitted to a reach mechanism which extends horizontally to reach, raise and lift the pallet. The height at which the reacher operates is adjustable and can extend vertically to access even the highest of shelves. Reach trucks are suited to warehouses with narrow aisles and high shelves – they can retrieve weighty items at height whilst also taking up very little room.
With class-leading lifting capacity and travel speeds of up to 14km/h, Mitsubishi reach trucks are easily tailored to your needs with a choice of 2 performance modes. While experienced drivers will fully exploit the high-performance capability of the Professional (PRO) mode, new or inexperienced warehouse staff will respond to the Ecologic (ECO) mode which has been configured to work naturally and economically in any environment. For more specific needs, the truck's settings can be customised by a service engineer.
Passive Sway Control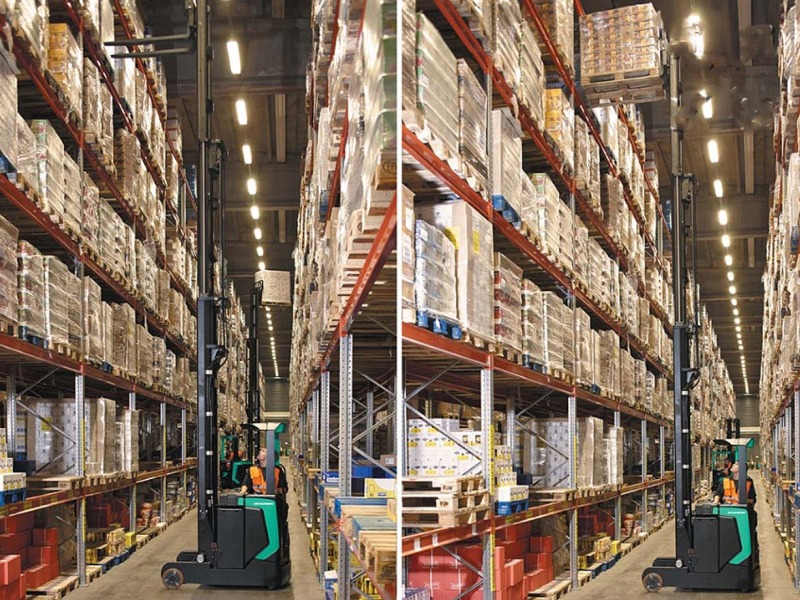 No delay waiting for the mast to stop swaying. Combined with the industrie's most rigid mast, SENSiA delivers the highest cycling times available.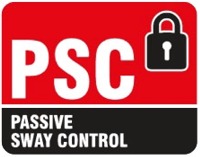 Sensitive Drive System (SDS)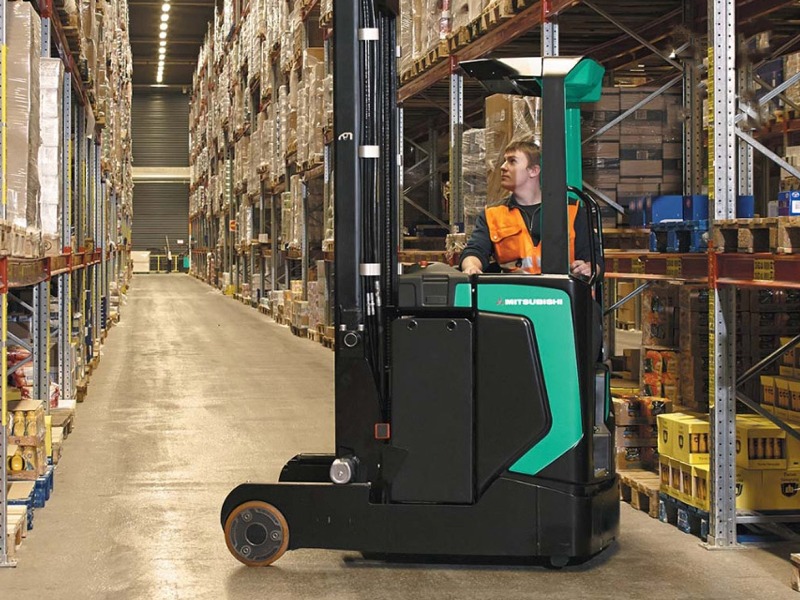 An intuative driver-assist system for increased safety. Performance is managed according to steer angle and the velocity of foot and finger controls.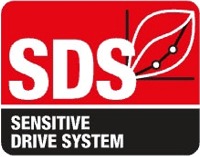 Spacious Operator Compartment
Leading the class on size and safety, it's 75mm wider than compeitors and is the only machine which fully protects your driver's left shoulder.
Patented Mitsubishi Visionmast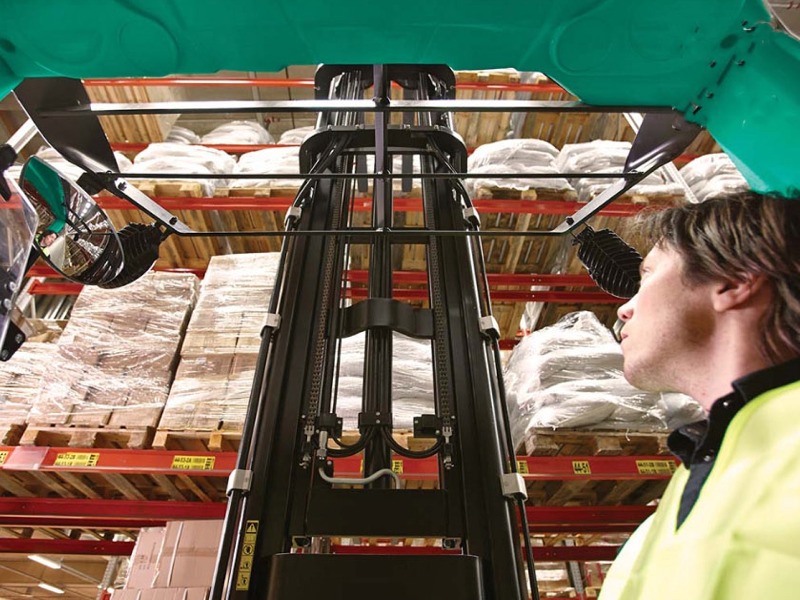 Its patented design creates a very strong, light and compact mast that offers industry-leading lifting capacitiesand visibility: ensuring clear views to fork tips at all times.
AC Power On All Motors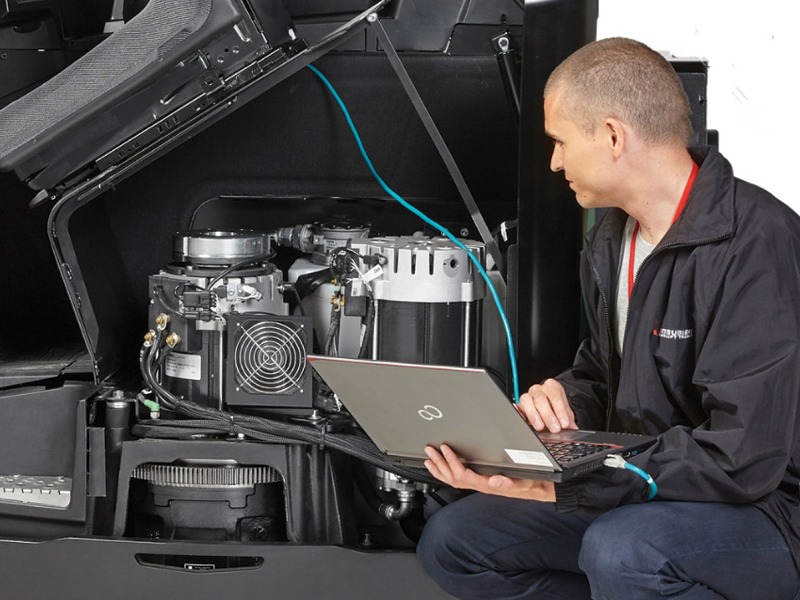 Delivers smooth performance, high torque and precise control – through the longest shifts.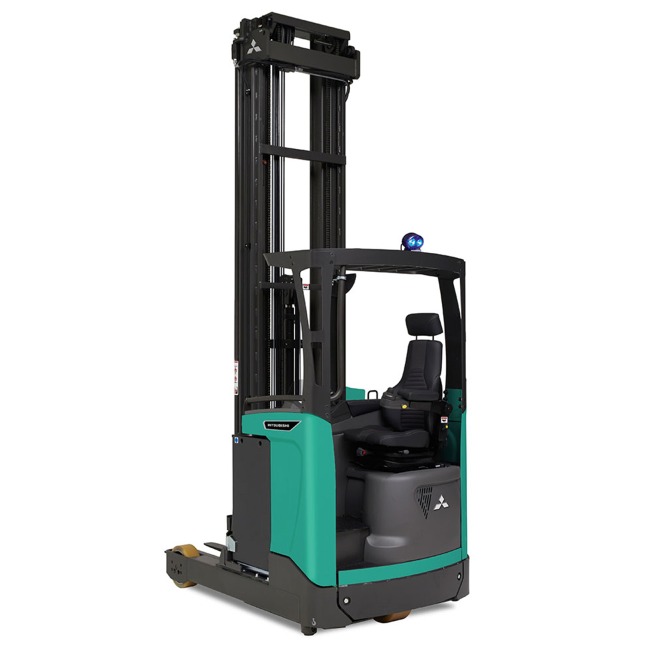 | Model No | Capacity |
| --- | --- |
| RB14N2L | 1400KG |
| RB16N2L | 1600KG |
| Model No | Capacity |
| --- | --- |
| RB14N2HS | 1400KG |
| RB14N2S | 1400KG |
| RB16N2 | 1600KG |
| RB16N2C | 1600KG |
| RB16N2H | 1600KG |
| RB16N2HC | 1600KG |
| RB16N2HS | 1600KG |
| RB16N2S | 1600KG |
| RB20N2H | 2000KG |
| RB20N2X | 2000KG |
| RB25N2X | 2000KG |
| Model No | Capacity |
| --- | --- |
| RBM20N2 | 2000KG |
| RBM25N2 | 2500KG |
Whatever
your need

, we can

deliver it

Talk To The Experts
Bristol Forklifts is the region's leading independent provider of forklift trucks and materials handling equipment, which is why we are best placed to offer sound expert advice and have possibly the largest and latest availability of equipment both ready to purchase outright or for immediate short-term or long-term rental.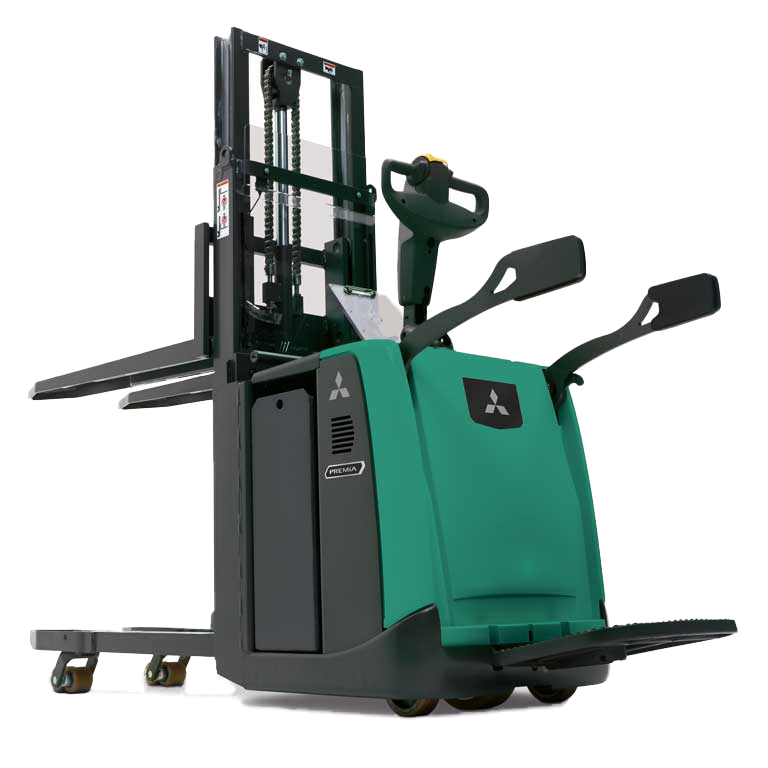 Bristol Forklifts
Gloucester Road
Patchway
Bristol
BS34 5BB
Tel: 0117 969 4141
Fax: 0117 969 1211